Shipping costs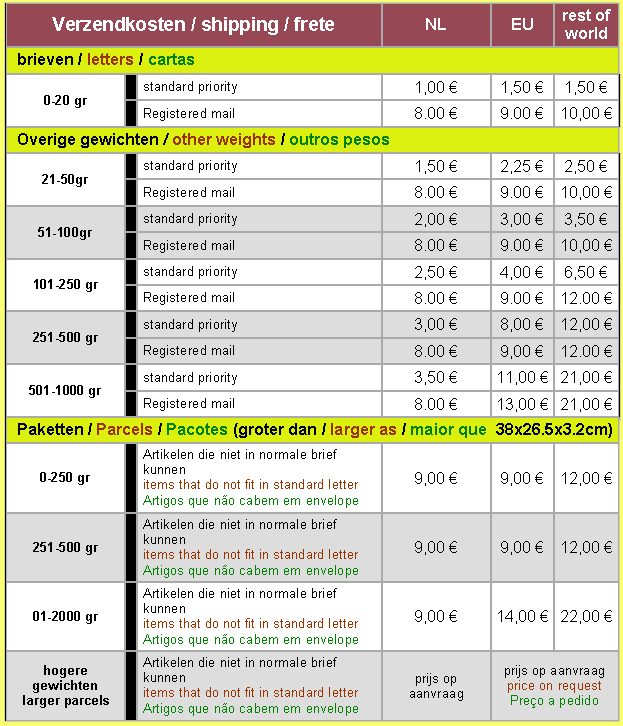 ---
Return policy 
If, despite our efforts to provide you with 100% accurate information, there is a case of misrepresentation, all goods offered in this online store may be returned within 7 (seven) days of receipt. Misrepresentation includes the omission of mentioning hidden defect of an item. Upon return receipt, the sale amount and postage fees will be refunded. Return postage costs are the responsibility of the buyer. Please notify us of any issues prior to returning the item.
Edestamp.com will at all times make every possibe effort to provide you with an as accurate as possible item description. This includes any defects, marks, blemishes, etc that are visible and/or known.
Items offered as a lot or "as is" are not covered by this return policy.
Edestamp.com will strife to answer any questions in relation to an item to the best of its ability. In doing so, we hope to avoid unnecessary confusion and disapointment after the sale.
Should you have any queries in relation to this Policy, please do not hesitate to contact us.